Do you have a few minutes to help us out? We would greatly appreciate your input!
Coming soon to The REAL Man Series, EARTH STRONG. We are looking for your input on some important topics to gain insight into what makes you tick.
Coaches, as we work on our R.E.A.L. Man Series, we are looking to YOU for information to better assist our young men.
we are starting a movement
A new program from Coach Brix about getting the men of society to return to being men. Being R.E.A.L. is a person of integrity, responsibility, caring, self-disciplined, brotherhood and respect.
15 Day Transformation
This is a 15 day course with 7 videos and training from Coach Brix, founder of The REAL Man Series. You will learn about Respect, Empathy, Accountability & Leadership. How to use these in day-to-day situations and how to overall be a better man during these uncertain times.
a gift to you!
For a limited time, you can get the new Earthstrong book for FREE! Just pay a small shipping fee and we will get it in the mail today!
"Reading "Earthstrong" will give you a glimpse into the struggles I've faced and have overcome. I am wanting to share this with you, in the hopes that you will learn new ways to recognize your purpose in life." – Coach Brix
TACKLING BIG TOPICS…ONE AT A TIME
The REAL Man Series is about helping young men be strong leaders in today's society.
Do you or you know someone who is ready to take that next step in becoming all that God has planned for them?
Join the movement today!
About Coach Brix
Dave Brixius, Coach Brix to most started The R.E.A.L. Man Series to reach out to men of all ages wanting to make a change in the world.
Dave is a coach to many athletes, helping them along the path of life, and working towards keeping them ON that path in the right direction! He and his wife, along with their two daughters, own and operate Explosive Sports Performance in Harrisburg, Pennsylvania.
Over the past few years Dave has been noticing an absence of "the average gentleman". As a son, husband AND the father of two young girls, this concerned him. With the experience he has gained over the years at their gym, Dave decided to branch out and create this program.
Becoming R.E.A.L. is broken down into four main groups:
Respect | Empathy |  Awareness | Leadership
Discover the characteristics of becoming a R.E.A.L. Man along with what it takes to be a leader.  Join the movement today!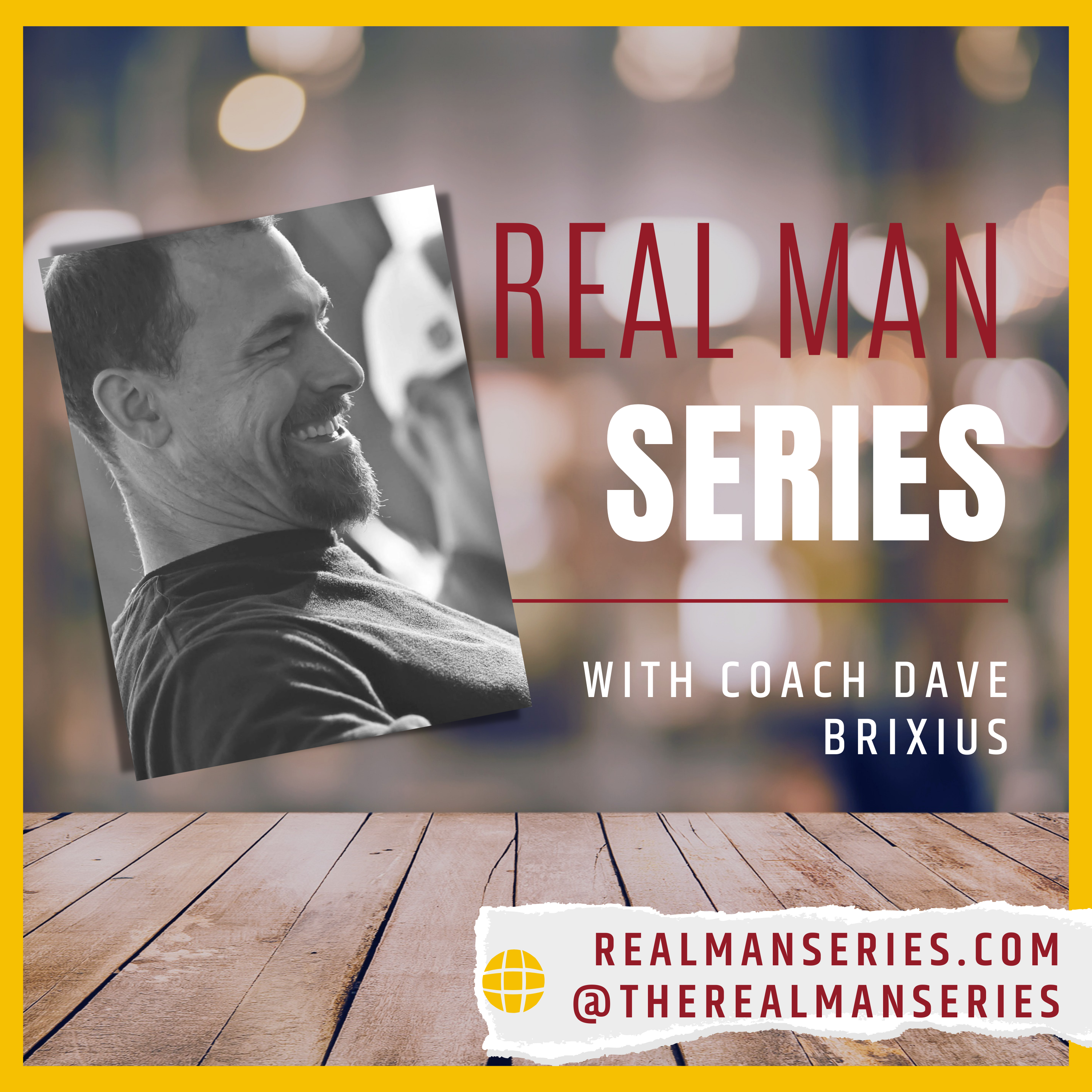 Hearing stories from some top name athletes & coaches, Coach Brix dives in to what is important to men in these ever changing times. Listen in for some great transformation!
I really am excited about what Dave is doing with his "Real Man" program. Over the past decade, men have been marginalized, even ostracized by society. This has left men, and young men in particular, with no guidance or vision on how to relate to others, conduct themselves and even pursue a career. The "Real Man" program is helping to define those principles that we can build on for healthy, productive lives. The honesty and vulnerability of the men involved has been both uplifting and challenging to me. It is so important that we are not alone in our struggles and it's OK to admit that you need help. It is encouraging that Dave is building a movement with men of different ages, backgrounds and diverse careers. I'm always learning something from someone!