Earth strong questionnaire
We are looking for YOUR help in gaining more insight into what makes us tick. The ups and downs, our bodies, our energy levels, even our digestion!
Thank you for taking a few minutes to help us out!
– Coach Brix & the REAL Man Team
LISTEN TO OUR LATEST PODCAST WITH COACH BRIX BELOW
Coach Brix wants to help men become self-disciplined, stronger, more passionate, braver, courageous, respectful and become better leaders. A renowned speaker on the topic of "Game Speed" and sport enhancement training Coach Brix has helped thousands of athletes unleash their potential both physically and mentally. He has also coined the term "It is time to Eradicate your Softness".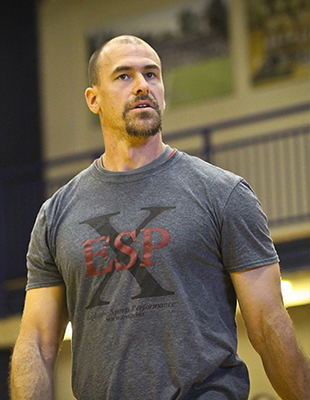 Coach Dave Brixius | Explosive Sports Performance
Coaches, as we work on our R.E.A.L. Man Series, we are looking to YOU for information to better assist our young men. As you may know, becoming R.E.A.L. is broken down into four main groups:
(R)ighteous
(E)mpathy
(A)wareness
(L)eadership 
If you could take a few minutes to fill out the questionnaire below, the team at EXSP would greatly appreciate it!
FOLLOW EXSP ON FACEBOOK AND INSTAGRAM FOR UPDATES.
THIS PROGRAM WILL BE OFFERED SOON!
LISTEN TO OUR LATEST PODCAST WITH COACH BRIX BELOW